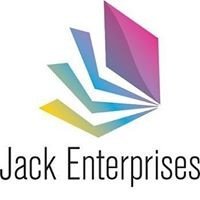 Services: web design, web development, SEO, PPC, app development (native, hybrid, web apps, business apps), software development.
Jack Enterprises Ltd is a company with business process engineering at its core – from software development through to digital marketing we seek to understand how we can better achieve your objectives by improving processes and their implementation.  Since 2004 we have been supporting clients in delivering technical projects that, at their heart aim to deliver optimisation across a business – from manufacturing through to pharmaceutical and prospecting through to fulfillment/invoicing our teams have seen it all.
Every business we work with has a unique makeup and set of objectives that, when they identify software as a tool to support the desired change, they have a choice – adapt your business for a standardised product or create the software to support your business.  Often faced with the challenge IT managers will favor a readymade solution, which provides a known entity, often unaware of the business change effort required to adopt the solution.  Those who travel the custom route place great faith in their business to be able to articulate needs, support testing and advocate any change impact within the wider business – not to mention the faith in the delivery partner.  As we focus on the as-is process and your desired to-be we assist in identifying and implementing the solution (be that off the shelf, open source with customisation or bespoke) and supporting you to manage the business change impact.  We provide a wide range of services from process consultancy, IT architecture advice, implementation and maintenance.
Sometimes the changes required for a business include greater brand awareness, improving prospect gathering or improving value on marketing spend – our team excel in understanding how you work today, what areas for improvement there are and how you can achieve your goals.  We apply a value based approach where ROI is at the core to ensure we articulate early on costs versus benefits, ensuring you make an informed decision regarding any investment.  Our delivery model allows us to offer fantastic value for these services as we have a thin and transparent sales + pricing approach – passing on all savings to our customers.  In-house content delivery teams ensure we are producing quality campaigns that are as unique as your business, whilst our SEO specialists focus solely on achieving your search ranking objectives.
As a business in the West Midlands who operates throughout Europe we are all too aware of the uncertainties and opportunities that have arisen from Brexit.  We see this opportunity for businesses to re-evaluate their working practices in the face of uncertainty – is your company positioned to flex as opportunities arise or will you be spending valuable effort simply standing still?  There isn't one answer for all businesses here – some will thrive and some will struggle but what is common is that businesses who don't seize the opportunity to reduce costs/improve productivity/increase sales will find that their competitors will.  We help businesses of all shapes and sizes with everything from one-off consultancy tasks through to complete solution implementation – contact our team today to see how we can help you and your business achieve those goals.
www.jack-enterprises.com
0330 2233891
enquiry@jack-enterprises.com
Number 8
The Pavilions
Cranmore Drive
Solihull.
B90 4SB